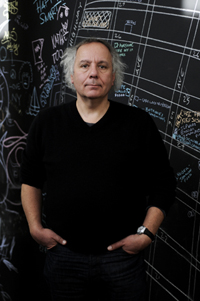 Dan Formosa is a consultant in design and design research. He has developed products and services in a wide range of categories. With a background in product design, he holds a Masters and a Ph.D. in Ergonomics and Biomechanics. His work has received numerous design awards and has been selected for national and international exhibits.
Dan was a member of the design team that helped develop IBM's first personal computer. In 1981 he helped form Smart Design, a group based on the idea that design is about people, not things. His work on OXO Good Grips kitchen tools became a symbol of products designed to work for everyone. The interface he created for XM/Sirius established the standard for satellite radio in the US. Dan played a key role in conceiving SmartGauge, an instrument cluster for Ford's 2010 hybrids designed to influence driving behavior and save fuel – an innovation for the auto industry. In healthcare he has rethought products ranging from everyday consumer health items to surgical equipment.
Dan helped create the new Masters in Branding program at the School of Visual Arts in New York City. He lectures worldwide and writes frequently about design methods and the physical and emotional aspects of design and innovation. He appears in the 2009 documentary film about product design, Objectified. In May of 2011 he appeared in CBS Sunday Morning's segment on design, discussing the concept of "design for everyone" and the needs of people with arthritis. He was interviewed for the 2009 book Glimmer: How Design Can Change Your Life, and the 2011 book Brand Thinking.
Dan also co-authored and illustrated the bestselling book Baseball Field Guide, employing principles of information design to explain the intricate rules of Major League Baseball.
If you weren't thinking about design but were looking for completely different topics, click here for an interview with Bo Diddley in Guitar Buyer magazine, here for information on the DeArmond Trem-Trol, or here for articles in Premier Guitar magazine.
Dan Formosa
tel: +1 845 613 7500