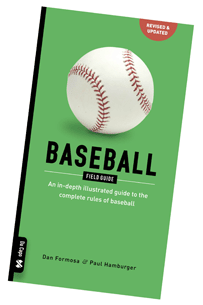 Baseball Field Guide
Ever try to read the Official Rules of Major League Baseball? As America's sport, it is probably the most important, yet worst written document in the US. No kidding! For more than a hundred years it has been added to and patched together by committees that rarely meet. Writing styles vary sentence by sentence. Archaic rules are maintained. Terms are inconsistant. The diagrams are far and few between, and those that do exist are atrocious.
Being interested in both baseball and information design, I had the idea of doing an information-based book on baseball. I got Paul Hamburger interested. We had been working on many information and interface design projects at Smart Design. Paul is also a big baseball fan. Okay, he's a Mets fan, but still…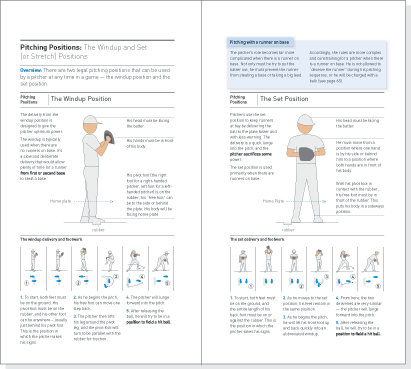 The concept for the book is simple – design it like a field guide. See a play, want to know the rule? The book is designed to allow someone to look up rules as quickly as possible. We re-wrote and re-arranged every rule, using plain English and arranging them in an easy-to-find format. Wherever possible topics begin and end on a single page or a double-page spread. No page-flipping required. Even the table of contents is designed to provide instant answers where possible. Lots of clearly laid out illustrations are included.
Since it's introduction in 2006 the Baseball Field Guide has been on several best seller lists. It's receiving great reviews and is in its second edition. The book has its own website – www.baseballfieldguide.com. It can also be seen (and purchased) at Amazon.